A webcam that's not working on a Windows 10 computer, tablet, or laptop is mostly the result of out dated drivers. Another problem is an inappropriate settings in the Windows 10 operating system or associated webcam software, which can deactivate or hide a webcam.
How to change webcam settings in Windows 10?
1 – Unplug and plug again. If your webcam links to your Windows 10 device via USB, this is a rapid way to fix it. Power the webcam off and on it again. A reset can also force your Windows 10 device to track the camera once it's plugged in.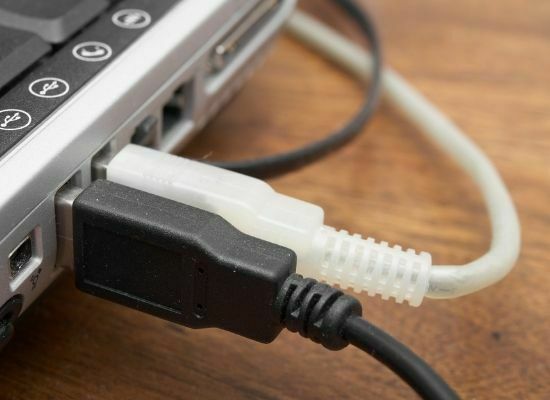 2 – Try plugging it into another USB port. If your Windows 10 device is not detecting your USB webcam, try some other port.
3 – Again start your computer. It's a trick as older as time, but it's a way that works. Restarting a Windows 10 computer, laptop or tablet can fix different issues including a damaged webcam.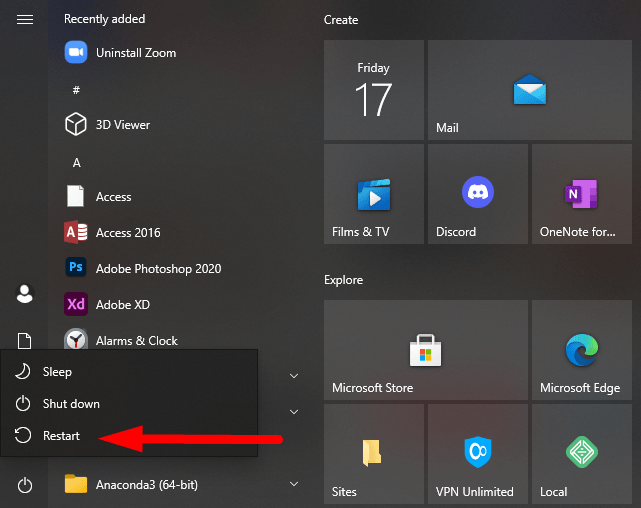 4 – Unplug and start again. Try the previous two solutions. Unplug the USB webcam, restart computer, and plug the webcam again.
5 – Look over the Windows updates. Updating Windows 10 can solve any problem you're having, also download firmware and driver updates that can better the performance of your webcam.

6 – Now look over the camera's body. It is possible that the webcam is broken and should be restored. If no signs of issue are visible, the next best way to check if it's damage is to connect it to another appropriate computer or laptop.
7 – Check the app you're running with the webcam. It is possible that the webcam is working, but an app is creating issues. The convenient way to check this is to try using the camera in some other Windows 10 app such as Skype, Instagram, or Camera. If the app have any issue, you may need to give access to the camera in the app's settings.
8 – Check your privacy settings. In Windows 10, you have to give access to the apps to your webcam before they can detect it and use it. Go to Settings > Privacy > Camera and click on allow apps to access your camera.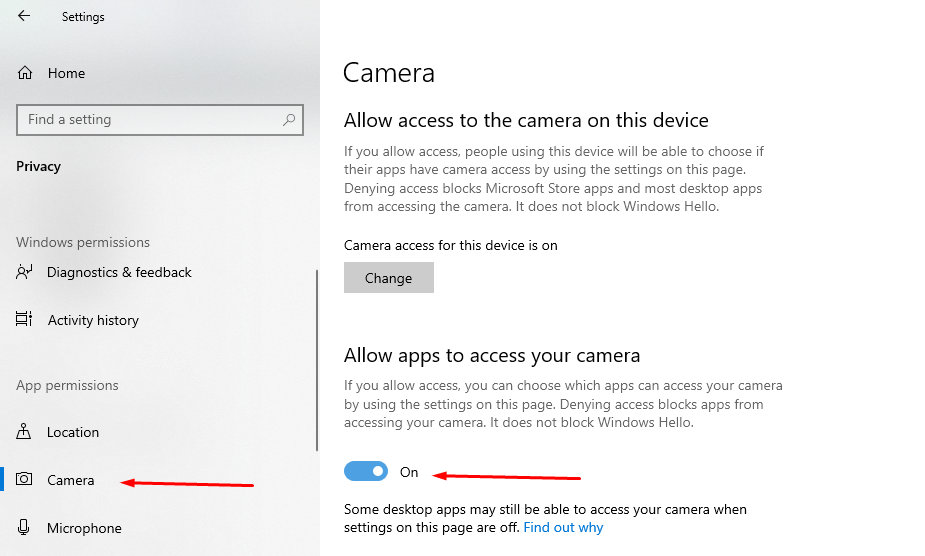 9 – Check the webcam software's settings. Some webcams come with software that controls the device's settings. The Lenovo Settings app, for example, has a privacy mode setting which entirely disables the webcam.
10 – Check your Bluetooth connection if you're working on a wireless webcam. Make sure Bluetooth is allowed in Windows 10 so that your device can detect it. You can do this by starting the Windows 10 Action Center and clicking on the Bluetooth tile.
Are you the one who uses Skype, Zoom or any other video based apps on windows 10? Not sure how your camera will work with these apps then try out our Webcam Test and be prepared for your online meetings.